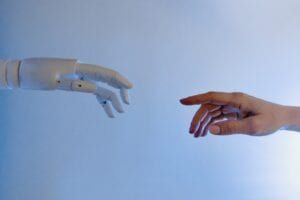 Technology has improved a lot over past few decades. There isn't a part of our life that technology hasn't touched. It has saved over millions of lives and continue to do so. So, what does technology has to offer on the most uprising concern in our world, that is mental health?
A lot of people especially, teenagers and youngsters, have depression and anxiety like once people caught the flu. But its treatment is not as easy as you treat flu. This is because every individual's condition and environment is different. But do we have the sufficient number of professionals and doctors to treat each and every individual separately and give them ample amount of time to heal under their care? We all know the answer, it's a no. This is where technology comes in and plays an important role.
Software and AI for the Well-Being
Mental health apps are one way to solve the increasing demand of mental health professionals. Definitely, no app can replace human beings, but some help is always better than no help, right?
These applications are easily accessible through a smartphone. There are various applications used to connect the concerned individual to a crisis centre or directly to a health care professional, based on the input. He or she will connect and interact with the professional offering guidance and therapy options. As mental health, sadly, is still a taboo topic in many countries, these apps help the individuals get the treatment they desire without much obstacles from the society, if there is any.
Apps help in generating a huge amount of data from the users enabling the researchers to create more promising and engaging treatment methods in the field of mental health.
Chatbots and Mental Health
Chatbots are another method technology helps in providing support to those struggling with mental health. Scientists and professionals have designed AI based chatbots to provide a human-like interaction and support to the individual.
Chatbots are found to be quicker, stable and budget friendly in this consumerist world. It has helped quite a lot of people struggling with mild symptoms to deal with it even without going out of their house. It also helps in collecting authentic data directly from users.
Chatbots provides reliable information and effective treatment methods to the users based on their input. Some chatbots are based on activities and coping mechanisms, while some are just for providing credible information.
As a team of enthusiastic engineers and researchers, Saasvaap strives to create a better tomorrow and a better world by transforming every life through technology, as we believe that every life matters. Click here to know more about us.
Follow us on Instagram @saasvaap
Follow us on Facebook @saasvaap_inc
Follow us on LinkedIn @saasvaaptechiespvtltd